Whether you believe in making resolutions or not, I think a new year brings with it hope for something new, something better. We tend to dream of a more productive and prosperous year than the last.
I'm no exception. This year, I want to begin gardening.
The idea of growing some of my own food is exciting. It's a project that has the potential to provide a great sense of accomplishment as well as save some money.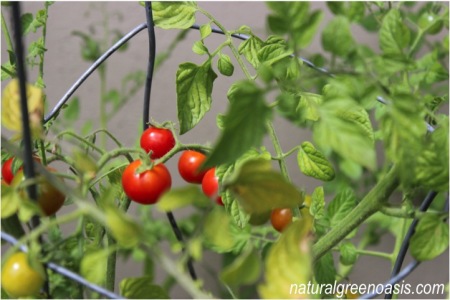 I want to begin with a container garden. That way, I'm not concerned with preparing my backyard and/or constructing a raised bed just yet.
Although I've never had a "green thumb" in the past – my plants tend to die – I'm looking forward to trying my hand at this. Anyway, this is a new year, right? This could be the year for my green thumb debut.
So, here goes.
I will share my journey and what I learn along the way toward cultivating a great container garden and reaping a bountiful harvest for the table!
How about you? Does the idea of growing some food of your own excite you? Or do you have another goal that you hope to achieve this year that you believe will get you one step closer to your natural green oasis?
What's your green resolution?